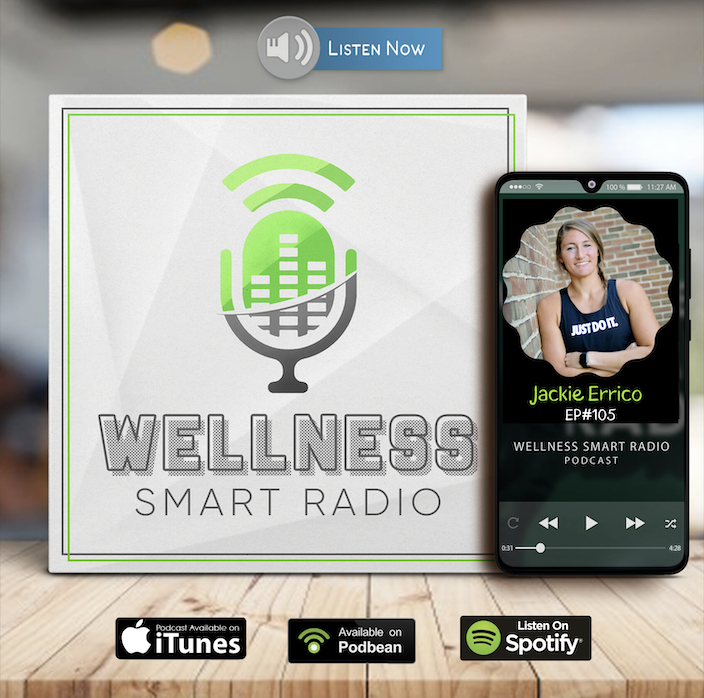 In this episode, we had a special guest, Jackie Errico from Jackie Errico Fitness join us.
Jackie and I talked about ways on how you can stay moving during these times of being on lockdown and what are ways to improve your health and enhance your immune system with the whole Corona Virus hysteria going on in the public.
Tune in and let us know what you think...
Who is Jackie Errico?
Jackie Errico has been in the fitness industry for over 10 years. Jackie graduated with her Bachelor's Degree and Masters in Business Association from North Central College, where she played collegiate basketball for 4 years and then coached for 2 years. 
Her passion for helping people reach their goals led her to open a Luxury Personal Training Studio in Clarendon Hills, focused on helping people feel confident and strong in their bodies. Jackie takes a hybrid approach with training, meaning her clients come in for in-person training, but then are also connected to her mobile training + nutritional accountability app.
How to Connect with Jackie?
Instagram - Personal: www.instagram.com/jackie_errico
Instagram - Jackie Errico Fitness: www.instagram.com/je.fitness_213
-------------------------------------------------------